Getting ready to tie the knot? Congratulations! This is a very exciting time in your life. But let's be honest, it can also be a little bit stressful. Planning can turn into a nightmare pretty quickly once you begin to consider all of the factors involved. And that includes your wedding venue. Each venue is totally different and comes with its own set of pros and cons. Most people don't know where to begin!
If you find yourself to be just a little bit stumped, we've got you covered. Here is a list of 10 phenomenal Toronto wedding venues to consider in your search for the perfect location.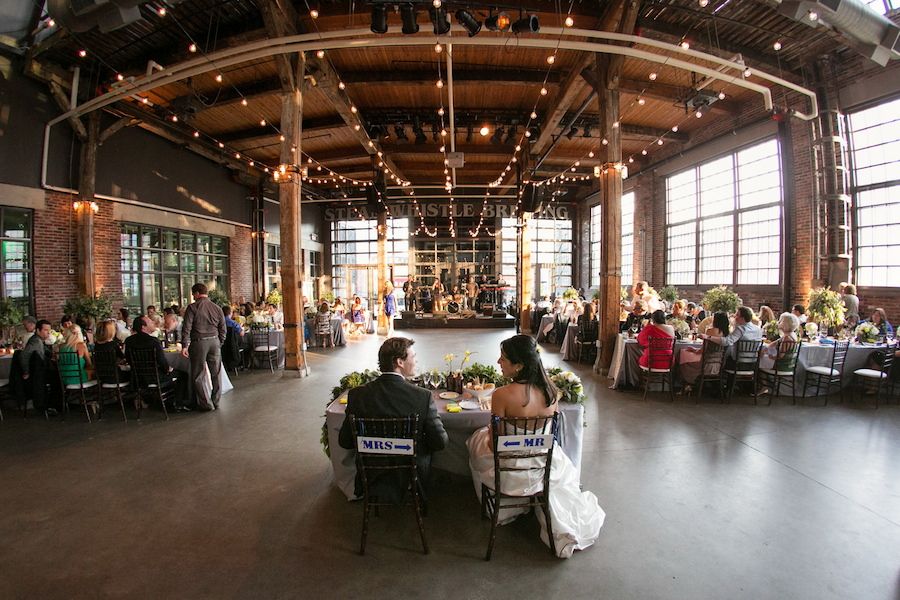 Photo cred: www.lustreevents.com
I stumbled upon a photo of this venue a few years ago and I was blown away. You can imagine how excited I was to find out it was Toronto's very own Steam Whistle Brewery. An eclectic mix of industrial and elegant design make this venue the perfect choice in fitting with today's wedding trends. 30 foot ceilings, exposed brick, massive multi-paned windows, and more!
Photo cred: www.mandmphotography.ca
This outstanding room with the highest ceilings can be transformed into a wedding venue to suit any couple. You can hold your ceremony under the famous Frank Gehry designed staircase in the historic Walker Court, and then head to the Baille Court to eat, drink, dance, and celebrate your nuptials. This place knows how to throw a party!
Photo cred: www.oldmilltoronto.com
Known to some as Toronto's most romantic wedding venue, this one is bound to end up on your radar one way or another. The Old Mill has everything you need! A beautiful 16th century wedding chapel, and timelessly elegant banquet rooms. Dark wood and crystal chandeliers will have your guests in awe. They also have a flower and decor team on site!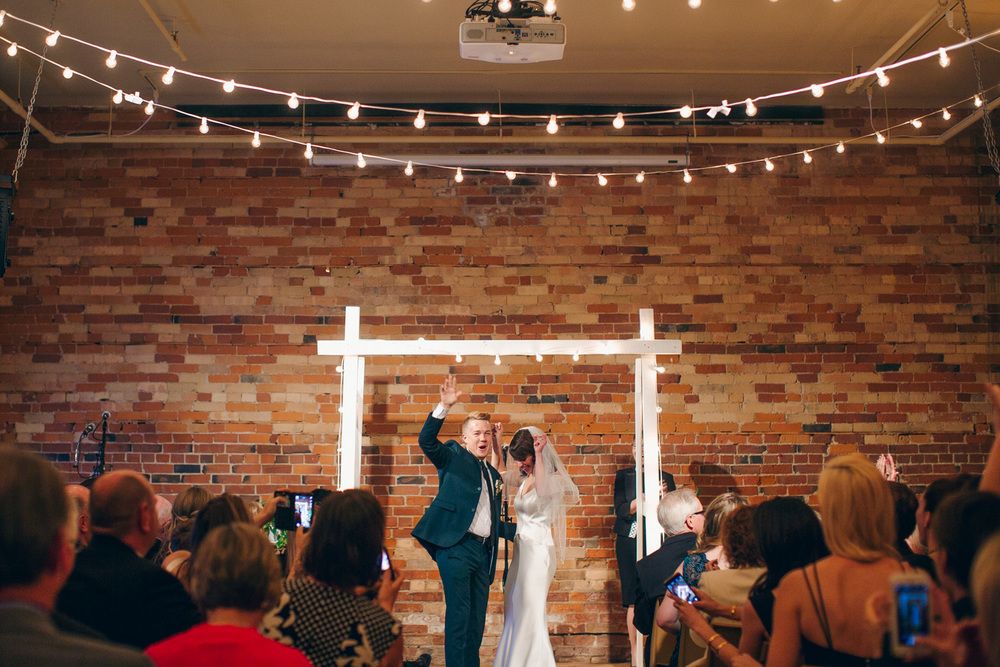 Photo cred: www.christinelim.com
This boutique art hotel has two separate spaces available for weddings: the ballroom or the 2nd floor gallery. Both of these are absolutely gorgeous. Weddings at Gladstone are always distinctly "hip." If you are looking for an artsy feel, the Gladstone Hotel is for you. Your guests will also have the chance to experience the Gladstone Hotel if they never have before!
Photo cred: www.eventsource.ca
Just 10 minutes out of downtown Toronto, this dreamy venue is located in a natural park and it is a stunning space. Getting hitched in a private yacht club just might be the dream you never knew you had! With views of the lake and the city, it can't get much better than this. Both indoor and outdoor bookings are available!
Photo cred: www.millerlashhouse.ca
This stunning building is over a century old, and it features beautiful architecture, gardens, and a perfect wedding ambiance. Get married in the great room or the tent - both of which are amazing choices. Miller Lash House is like something right out of a storybook.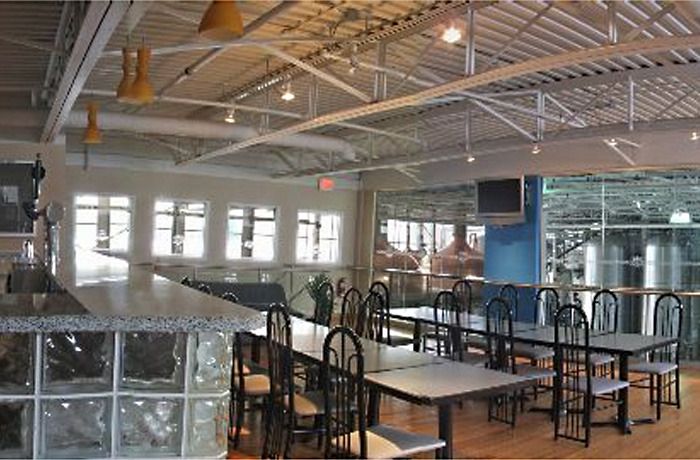 Photo cred: sashandsatin.com
This is a perfectly unique venue for a small wedding. Cool Beer Brewing can accommodate up to 88 people for an intimate evening filled with family and close friends. It is an open concept venue with high ceilings, multi-paned windows, modern furniture, and more.
Photo cred: www.reactionphotography.ca
The Richmond has a lovely gallery and event space that is sleek, modern and romantic. Massive windows, a beautiful staircase separating the room into two levels, and minimalist decor. Located in the heart of the fashion district, this upscale venue will make you feel oh so fancy.
This place is gorgeous! Open concept, high ceilings, exposed beams, and a bright and inviting space - what more could you ask for? The staff here are phenomenal, and the venue's photos speak for themselves.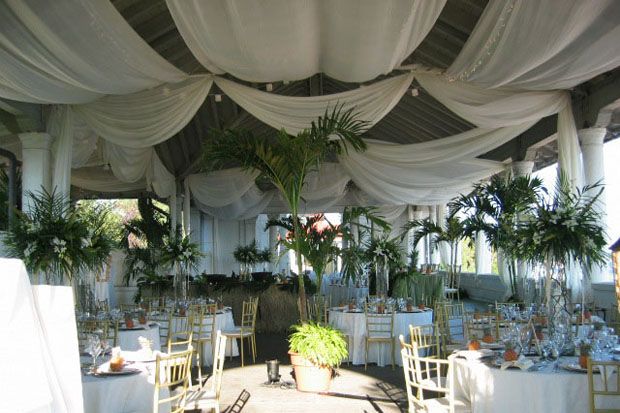 Photo cred: www.sunnysidepavilion.com
Always wanted a fairytale wedding? You've got it! This place looks like it is right out of a dream. Beautiful decor, a wonderful staff, and a waterfront location. Honestly, Sunnyside Pavilion might be too good to be true.